The National Quality Framework – The Musical!
What people are saying...
"Wow! Great to end the 2-day conference. This was fun, entertaining but still was an opportunity for learning. Loved it!"
Heidi – Conference Centre Melbourne
"Every educator who goes through Assessment and Rating must see this… brilliant!"
Janini – City of Whittlesea Convention Centre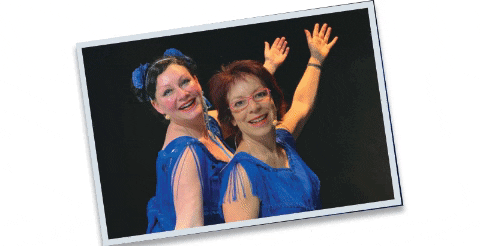 "This is exactly what I needed after spending a whole night writing our QIP. Lifted my spirits and gave me ideas to support educators who don't have deep knowledge of theory, out of this world. Totally enjoyed it!"
Mariam – Melbourne Conference Centre
Exceeding through Social Justice
and Art
The musical opens when the Coordinator (Louise) receives the Notice of Assessment from the Department.
The Educational Leader (Red) faints in response.
The Coordinator supports Red to look at the A&R process as an opportunity to "sell your pedagogy" and encourages her to ensure that her Quality Improvement Program (QIP) is a simple and user-friendly document. Lou reminds Red to continually reflect on her pedagogical practice whilst engaging with the performing arts and promoting social justice.
In an all singing all dancing extravaganza, dynamic dramaturgical early childhood thespians, Red and Louise present a splendiferous, spectacular, salubrious engagement with the NQF.
Grounded in Theories, Practice and Embodied Pedagogies, this piece of professional development is based on the following questions:
What counts as valid knowledge?
Who decides?
And in whose interest are they enacted?
Written and performed by:
Dr Red Ruby Scarlet and Louise Dorrat
Director:
Trish O'Shannassy – Scarlet
Musical Director:
Greg Riddell
Dr Red Ruby Scarlet and Louise Dorrat have been working in early childhood for over 30 years. They also have qualifications in drama and dance. Together they combine their experience and expertise in early childhood curriculum, systems, social justice and the creative and performing arts to create innovative and inclusive approaches to professional learning.
Louise and Red first met via social media and they instantly could tell they were fellow dynamic dramaturgical thespians! Lou asked Red to sing and dance in the closing number at a conference 5 years ago, meeting for the first time at rehearsal.
The rest is early childhood musical history!
Read the latest news from MultiVerse and Red Ruby Scarlet